"Imagine Living Each Day Exactly As You
Choose, And Having Plenty Of Money To Pay For
Everything You Want And Need"
You Can Do This, And It's Much Easier Than You May Think
Date:
From the e-Desk of Connie Ragen Green
Dear Friend,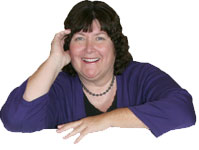 If you're like me, working for someone else is not something you live for. Instead, you want a lifestyle and meaningful work that makes it simple for you to meet all of your monthly obligations, as well as giving you the time and the money you want to be involved with your family, friends, and the activities you are passionate about. The Perpetual Motion Money Machine will do just that, and you can get started right away.
I'm Connie Ragen Green, and I've been online since the end of 2005. I had worked as a classroom teacher for 20 years, as well as working in real estate as a residential appraiser at the same time. I used to work 6 or 7 days a week, at least 12 hours each day. After having serious health issues – I'm a 3 time cancer survivor – and also being injured at work, I knew I was ready for a change. I wanted to:
| | |
| --- | --- |
| | Build a business that could run from a home computer so that you have time to do the things you choose to do each day |
| | Make at least as much money as from a full-time job, so that you never have to worry about money again |
| | Create digital products or promote affiliate products, allowing for creativity and flexibility as I earned money online |

I missed every special event my family ever had. That included birthdays, school graduations, weddings - you name it. One year I was even working on Christmas Day. I was taking a picture of a house I was appraising, and the owner came out to ask me why I wasn't home with my family. The answer was that I needed to work as much as possible to pay my bills and provide for those I love.
The idea of working from home on my computer was very appealing, but I didn't know where to begin. For one full year I struggled to make even a few dollars on the Internet. Everyone kept telling me to make my own product, but I have no idea where to begin.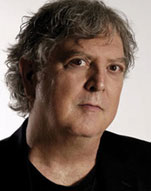 In 2007 Pat O'Bryan came out with his revolutionary book – Your Portable Empire: How To Make Money Anywhere While Doing What You Love. This book changed the way I thought about building an online business. Pat talked about solving people's problems and selling those solutions as information products. It was all coming together for me. Now I knew I could move forward. I met Pat in person for the first time in 2008. A year later he started a coaching program, his Portable Empire Coaching. I was one of the first people to sign up.
Finally It All Came Together For Me
Finally I had figured out what to do and was making money more easily. Pat and the others were helpful and encouraging. My own portable empire had started by my recommending products and services that I loved to others who were having the same problems as I was having in getting started online. I was determined to create a system that I could teach to people who were coming to me for help. Pat has learned the secrets of creating your own 'Portable Empire" and now teaches people from around the world, and now this system of 'recommending what you love' can be yours. The system is now known as the Perpetual Motion Money Machine, and you can do it from anywhere in the world, with only an Internet connection. Pat and I both want you to be successful with this, so we created the course with details and a plan to make sure you know exactly what to do in a step-by-step manner.
The Perpetual Motion Money Machine:
A Lifestyle Experience Built on a Solid Foundation
So what is a Perpetual Motion Money Machine? It's a system that is time tested and proven to earn you money day and night, whether you're sleeping or on vacation. It's your way to defy the laws of thermodynamics and change your life forever.
Imagine being able to work once, and get paid again and again, for months and years to come. That's what the Perpetual Motion Money Machine is all about – creating real wealth that will continue to build day after day, week after week, month after month – forever!
Earn Money 24 Hours A Day, Even If You're
On Vacation Or Away From Your Computer
(So that you can focus on what's truly important in your life)
If you have a service business, such as I did when I was working as a real estate appraiser, you only get paid when you are there. If you take time off for a special occasion, or to take a trip, or on a holiday, you don't make money. With the Perpetual Motion Money Machine, your income is in perpetual motion, meaning that you will continue to earn money when you aren't there, even while you sleep! It's now a common occurrence for Pat and I to wake up, get our coffee (I prefer tea), turn on the computer, and see that we have earned money while we were sleeping. That's because people from around the world are able to find the products you are recommending and purchase them, even if it's 3 a.m. where you live. This frees you up to do the things you truly love. Pat loves writing and playing music; I love volunteering in my community. What will you do with your time and financial freedom?
This Is NOT A Get Rich Quick Scheme!
In fact, we recommend that you think of it as a 'get rich slowly' system that will teach you how to build long-term wealth instead of short-term profits. Think about it, wouldn't you prefer to have a business that will be around for years to come, instead of something that will just make you a few quick bucks right now? Of course you would. It's the difference between winning some money in a contest and having someone help you to create a business that has infinite possibilities. One will give you immediate gratification and the other will change the rest of your life.
Why Is This Different From Other Programs And Courses?
That's an excellent question. Maybe you've already spent lots of time and money trying to put all the pieces together to build something lasting online. You might even be involved in programs right now where you are learning part of what you need to know, but it still isn't enough to get your own business going and bring in some regular income each month. Remember that I'm a former classroom teacher, and I've been teaching by example since I began taking students in 2007 to show them how to build their own online empire. I spent almost two years getting my own Perpetual Motion Money Machine up and running before offering courses and taking people's money. You'll find that this is quite rare, and that many people are still figuring out how to make money on the Internet while charging others to learn how to get started. That just isn't what we believe in, so you benefit from our experiences and knowledge when it comes to making money online.
You'll Be Prepared To Recommend Hundreds Of Products
And Services, Based On The 5 Pronged Approach™
I first developed the 5 Pronged Approach™ during 2008, and have now taught it to thousands of people around the world. It is the starting point for all online marketing, and you'll be able to put it into action within the first 48 hours of starting your own Perpetual Motion Money Machine.
But I Have No Technical Skills
You'll find that there is almost no technology involved with setting up your Perpetual Motion Money Machine. You'll need a blog, so we take you by the hand and show you how to set it up exactly as all of the big names online do, using videos so you can see what to do and where to click.
Also, you will need to go into your hosting account from time to time and make a few changes and additions. A detailed explanation of this is included, along with a short video showing you exactly where to click to make the changes.
This course is easy to understand and implement. It's a step-by-step formula that works. The training includes:
| | |
| --- | --- |
| | Exactly what to do, with checklists and step by step directions, enabling you to follow along and duplicate each action |
| | A surefire way to choose a niche that's right for you, based on your passions, life experiences, and target market so you can avoid wasting precious time |
| | The 10 Step Process that all successful online marketers are using to build their own Portable Empire |
| | 13 video tutorials on each of the main topics - totaling almost 90 minutes of instruction - so that you can watch me go through each step in a slow and clear manner (watch these as many times as you like for even more clarity) |
| | A three week plan of action that will make it simple to get started right away |
| | Training on doing keyword research in your niche so you will know exactly which words and phrases your prospects are typing in when they are looking for the information you can provide |
| | 26 Marketing Strategies to ensure your success in the shortest amount of time possible |
| | How to choose products to recommend in a variety of formats and price ranges, enabling you to serve the needs of everyone who comes to you for help |
| | Tips and shortcuts for making your Wordpress blog your 'Home on the Internet' so that people who are interested in your topic will find you easily |
| | How to start building a list within days so you can build a community of prospects |
This Is Hard Work, But You'll Love Every Minute Of It
As You Build Your Future
We won't say this is a piece of cake or a walk in the park. No - this takes commitment and perseverance. But doesn't everything of value in our lives require the same type of dedication? Face it, if this were that easy everyone would be doing it. Instead, you'll be creating a Perpetual Motion Money Machine – an online business you will be proud of.
You may find that your friends and family will want to get involved. Once they see your progress and accomplishments, it isn't uncommon to have someone close to you want to know more. This makes it even more fun, as you hone your skills by explaining it all to them. One of my closest friends is learning more so she can build her own Perpetual Motion Money Machine. My son already has his online business up and running, and he is only doing it a few hours each week.
The Perpetual Motion Money Machine is available now at the introductory price of only $97. I've been told that I'm insane to offer it at this price, but I need your testimonial to share with others who are also in need of this information.
I look forward to the opportunity of teaching you everything I know about how to get your own Perpetual Motion Money Machine up and running quickly.
P.S. This training involves both affiliate marketing and info product creation by recommending what you love. Many of my students are on their way to building their own online empires using these principles. Are you ready to join them?
P.S.S. There are many unannounced bonuses included with this training course. I'm known for overdelivering, so sign up today and see what else I have ready to share with you on the other side.